The long awaited Google Drive is finally here! Is Dropbox and Box.com sweating buckets now?
"Keep Everything. Share Everything."
That's Google Drive's slogan.
So what does it do? Well it's storage! It will allow you to create documents, resumes, presentations instantly and allow you and who ever you want to work on it, make changes and share it. Very much like Dropbox, it can store pretty much anything from your desktop, to your web app, to your smartphone and to your tablet.
The one thing I noticed Dropbox add last week was the viewing feature. You could upload a video to Dropbox, send a link and allow the recipient to stream the video right from the Dropbox window. Guess what? Google Drive does the same thing and more. Guess what Graphic Designers? Google Drive also reads .ai file and .psd files even if you don't have the program installed on your computer. Awesome!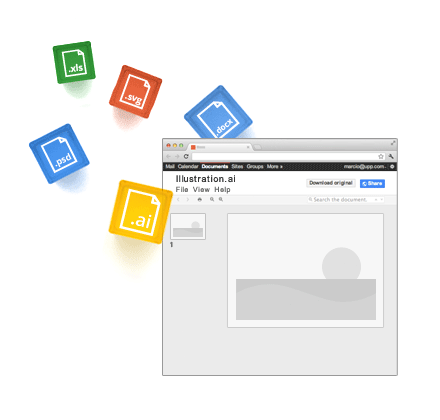 So what is Google offering that is going to disrupt the storage space market?
Google Drive is offering 5GB for free. Upgrades are available at $2.49 for 25GB, $4.99 for 100GB and a massive 1TB for $49.99 a month. I believe there is even more upgrades but I think I'll start with the 5GB. I already have Dropbox at 6GB of free storage : )
If you upgrade your Drive, your Gmail account will be upgraded to 25GB storage, as well.
So lets check Drive out here:  https://drive.google.com/start#home
Here is Google Drive for Android!